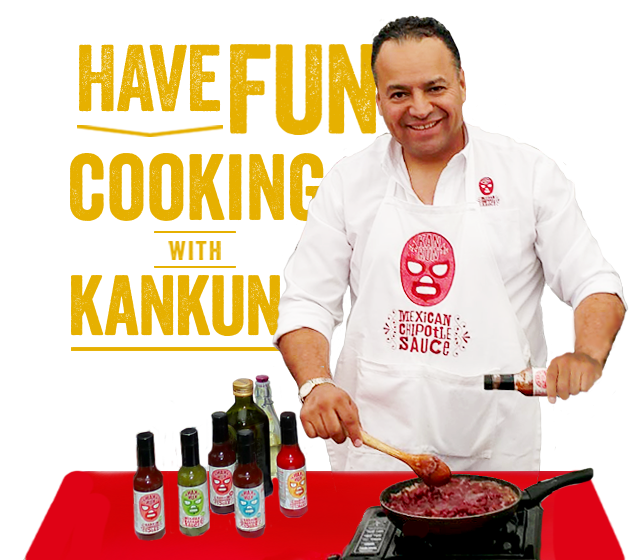 The round sweetness of mango gets a kick from spicy habanero. It will be lovely just on its own but if you are up for some alcohol, just use reposado tequila, which lends a warm oakiness to the drink.
read more
This salad's combo of buttery avocado, crispy celery and fruity KanKun Jalapeno  is a juicy and delicious healthy salad, ideal on its own or a perfect addition to your bbq , lunch or dinner. Ingredients 2 diced Avocados 1 diced celery Olive Oil Coriander 1... read more
Surprise your family and friends with this delicious hot dog in a spiral shape. It only takes a minute or so to skewer the sausages and spiral-cut them to create a KanKuntastic effect. Children just love it!
read more