Chef Omar Romero Quezada is a professional chef and entrepreneur who has developed a established career throughout the UK, France, UAE, USA and Mexico. Graduated with a degree in Restaurant Management in Mexico, a specialised training in New York and Paris, and a professional training with the likes of Gary Rhodes and Gordon Ramsay; Omar became the first Mexican-born chef to hold a Michelin star in Europe in 2013.
He has helped develop successful Food and Beverage Concepts in places such as Las Vegas, Abu Dhabi, Dubai, Mexico City, and London.
Omar has worked with renowned companies including British Airways, Starwood, Rosewood and Four Seasons, to name a few.
He is currently the director at SLO Group alongside Michelin starred chef Bjorn Van der Horst, and is the co-founder of Bone Tea.
with Umeboshi Chipotle Sauce by chef Omar Romero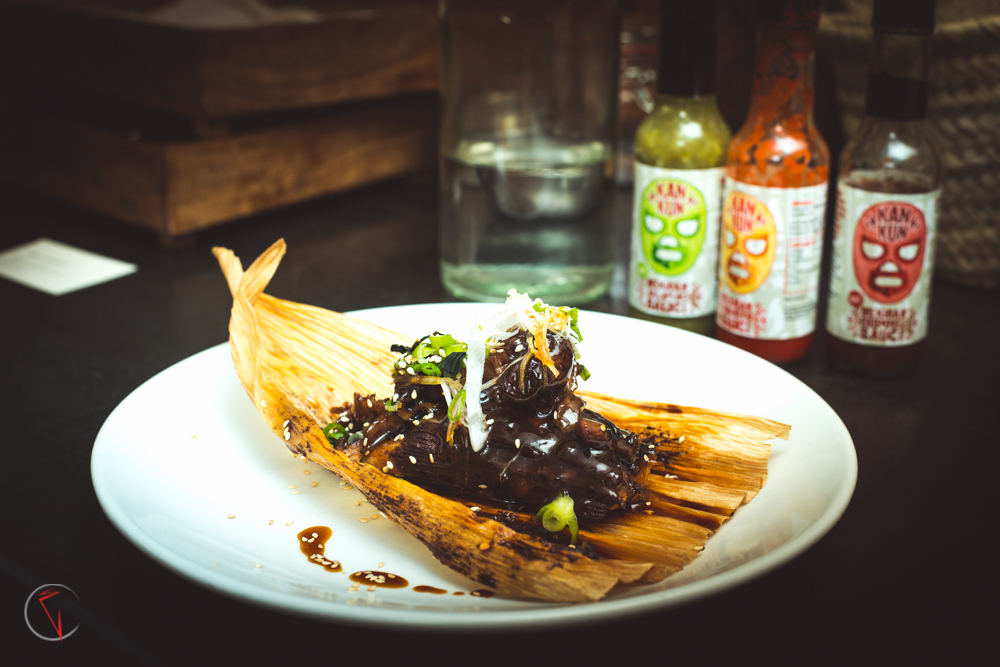 The chipotle sauce from KANKUN has a little hint of smokiness where still spicy that just compliments really well with this dish
This is a super tasty and contemporary snack inspired by Omar that celebrates the edgier street food traditions of Asia and his native Mexico