KANKUN®, the producers of authentic Mexican sauce, has announced that their products will be available in Jamie Oliver Recipease Shop  from the 18th of November 2014.
The entire range, consisting of all four sauces, will be on the shelves at the prestigious Nothing hill branch  and will make its debut at Clapham and Brighton Shop later in 2015. The company will  be hosting a tasting tour in the stores over the coming months.
KANKUN® is a family business founded in 2012 by Rolando Cardenas, to support the fashionable Mexican culture with authentic Mexican flavours and to liven up the taste of meals without harmful additives.
Rolando Cardenas of KANKUN®, stated, "I am really fan of Jamie Oliver, he has been a great inspiration for me, I love dining in his restaurants and also cooking at home his TV and book recipes.  I feel very proud to have joined the Recipease  family!!!. Whenever my granny is she will be very proud that her sauces are now available at one of the Naked Chef shops KANKUNtastic!!!!"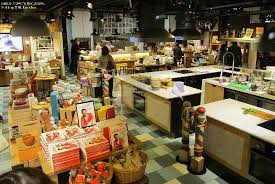 Recipease is a  combination of shop, cafe and cooking school from chef Jamie Oliver, with food served all day.
KANKUN is also available at the prestigious Whole Food Market, The Conran Shop, Fenwick among many other premium delis.