Fiesta De Mexico, 26th-28th July
A fantastic weekend of fun is coming up this weekend and Kankun Sauce will be joining in with the rest of the organisers, to help make the day KankunTastic for all involved – come and join us!
Before you arrive at the event location in Guildhall Yard, London, find out what will be happening each day and where, go to the Fiesta De Mexico Website so that you can make the most of your day as you won't want to miss a thing.
Fiesta De mexico is a chance to raise awareness about Mexican life and culture and enjoy all things Mexican: Lucha Llibre, Mexican food and cooking demonstrations, live Mariachi music, popular Mexican music styles, dance performances and more.
Mexican Events This Weekend In London!
There will be a food market on the Friday, Latin funk music, food workshops and cocktails! Families will also be welcome over the weekend, with special time set aside on Saturday between 12-5pm and Sunday between 12-6pm and plenty of activities such as food tastings, face painting, music, traditional dance and much more.
Both of these particular events, as well as the Mexican food market on the Friday, will be free!  So, head on down to Guildhall Yard London and enjoy yourselves!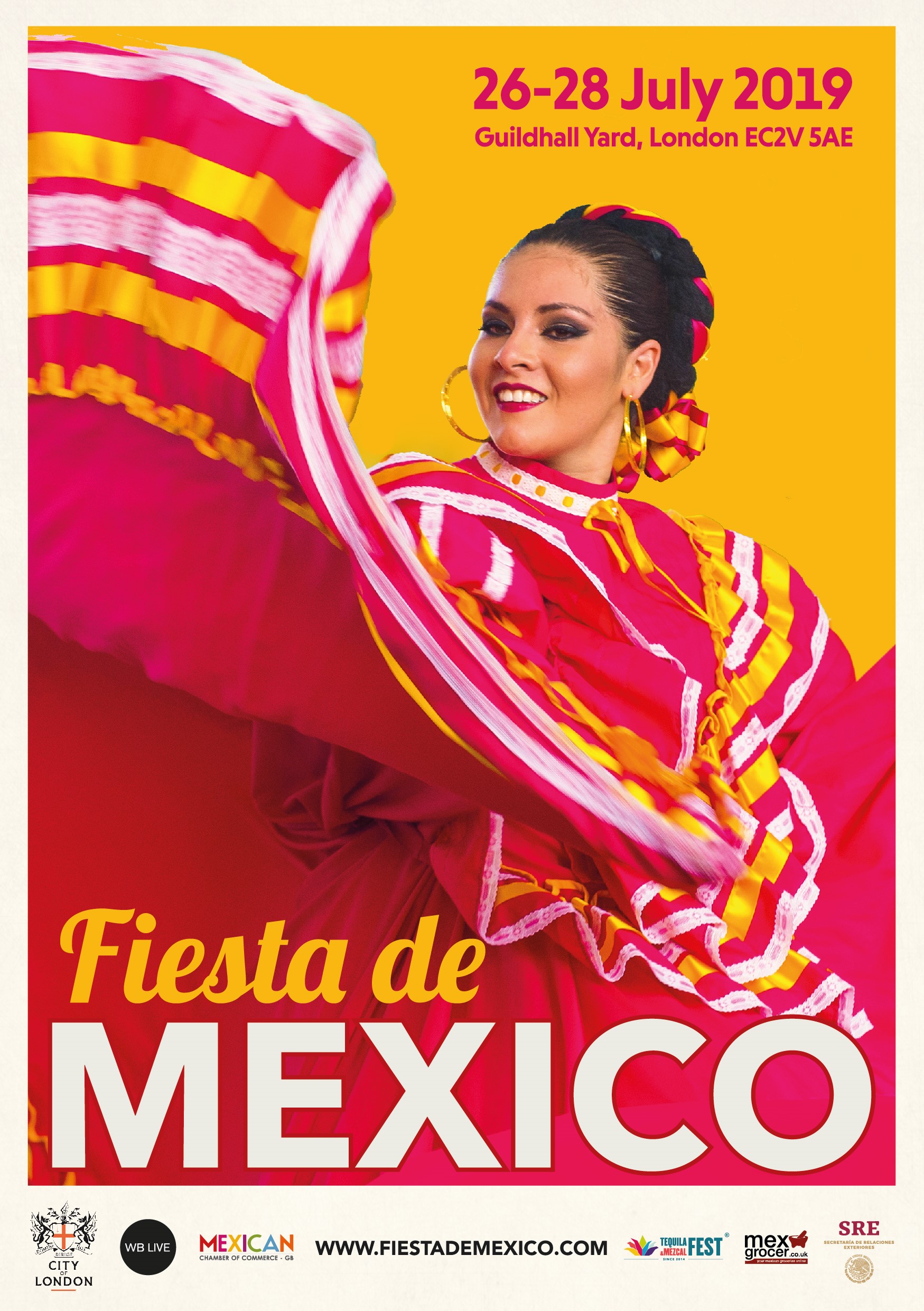 Event Organisers / Sponsors
Awareness of Mexican culture and life is done through working with larger organisations such as City of London, Mexican Chamber of Commerce and the Mexican Agency for International Development Cooperation.  We are appreciative of these groups in supporting the event and for helping to showcase Mexico's rich history.  Fiesta De Mexico is simply a great way of bringing everything and everyone together in London, and for those who have an interest in all things Mexican, be they in the local and/or wider communities.