Slurp up the healthy benefits of bone broth with these spicy recipes that tap into the latest health  fad this winter. Each of the recipes has been prepared  using his buttery-rich organic bone-broth Bone-Tea as a base  and has spice it up with KanKun Mexican Chilli sauce.

This recipe is really easy to make and is delicious with your roast Turkey or Chicken .  You don't have to wait till Christmas to enjoy turkey, give it a twist with this delicious sweet-smoky version, and treat yourself all year long.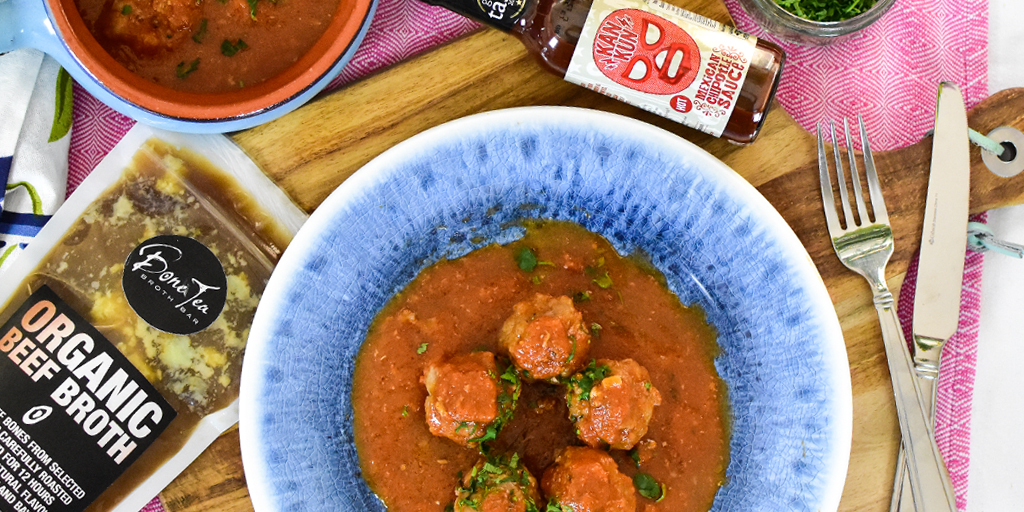 Spicy beef meatballs is a quick, comforting, homemade supper, loved by adults and kids. Serve with rice, spaghetti or simply with your favourite bread.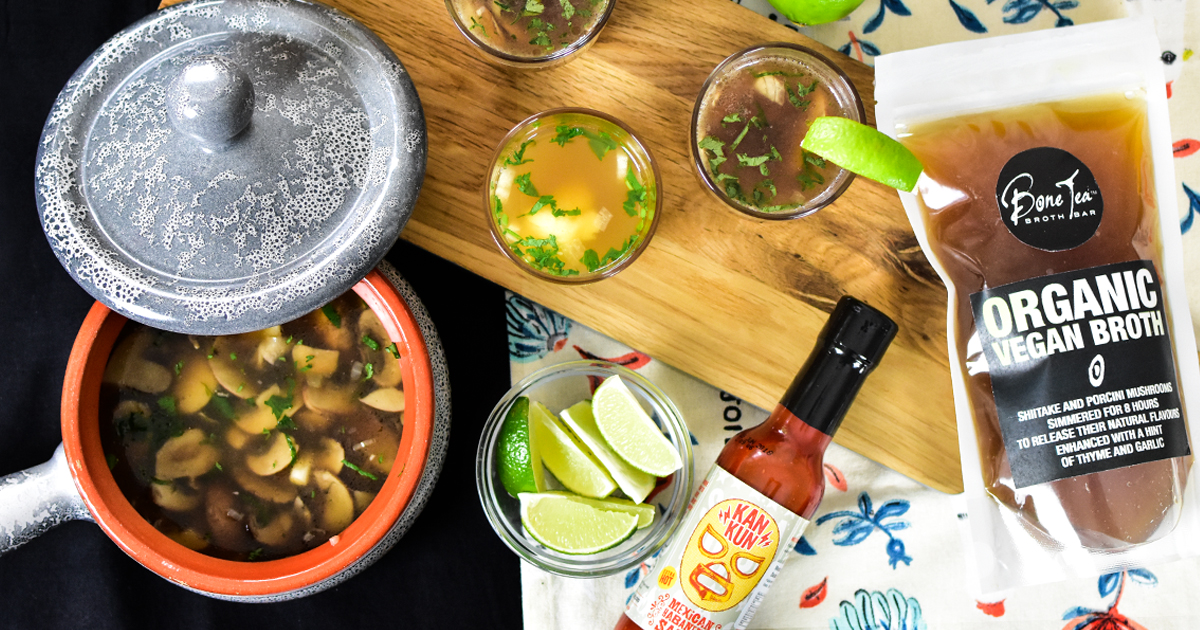 This easy vegan soup recipe, is perfect to pick up in the cold season,have it with your favourite bread, or as the perfect base for soups, stews, gravies, and risottos.
Bone broth isn't exactly stock.
"What separates a broth from a stock? Mainly the amount of time it's simmered. The longer the liquid cooks, the more nutrients and minerals leach from the bones. Broths are made by simmering the bones and some meat (typically that's already been roasted) of an animal or fish for a long time, often more than 24 hours, versus a stock which can finish cooking in about 3."
"Bone-Tea  is more than a well-made bone broth. It's delicious and the list of health benefits is as long as my arm, plus I love how it blends with KanKun Mexican Sauces".  Well done Chef Omar Romero.