If you are an adventurous foodie and would like go Mexican on your pizza, this is an alternative that really works well and will wow your friends and family. This recipe is courtesy of Mouthful of Mark.
Check original source of this recipe.
Ingredients
Pack of chicken fillets
Ready made pizza dough (or you can always make your own!)
Tub of mozzarella pearls
Couple of handfuls of grated mozzarella
1 pepper deseeded and thinly sliced.
2 tbsp jalapeno peppers finely chopped
Handful of rocket or pea shoots
Thinly sliced red onion
Pizza stone or oven
Preparation
Place the chicken fillets into a tupperware container or dish and coat with the

Kankun™ Mexican chipotle sauce

, give a good mix in order to ensure the chicken is fully coated and then place into the fridge for at least 30 minutes.
Once the above has been done, place the pizza stone onto the middle shelf in the oven and turn on your oven to 220 degrees (always place the stone into a cold oven) and heat the stone for around 20 minutes. Whilst the stone is heating up, fry the chicken fillets for around 10/15 minutes in a frying pan over a medium heat.
In a small pan add a tablespoon of

Kankun™ Poblano Mexican Mole

 paste and 5 tbps of water, stir through over a medium heat until the paste has dissolved. For this recipe we want a bit of thick  consistency as the mole is going to act as the base sauce on the pizza.
Whilst you can make your own pizza dough I am not adverse to cheating and use ready made pizza dough. For this recipe I used chilli pizza dough and combined the two balls of dough together in order to make one large pizza.
Roll out your pizza dough on a floured work surface until it is big enough to cover most of the pizza stone. Take the pizza stone from the oven and place the dough on top.  Spread the mole sauce over the base of the pizza and sprinkle with the grated mozzarella.  Top with the chicken fillets, sliced pepper, red onion, jalapeno pepper and mozzarella pearls.  Place the pizza back into the oven and cook for around 10-15 minutes.  Keep your eye on the pizza as sometimes it can cook quicker!  A good sign that it is done is when the mozzarella has fully melted and the edges of the pizza look crispy.
Remove the pizza from the oven and top with the rocket or pea shoots and if you like it hot add a a good dash of the

Kankun™ Mexican habanero sauce

then serve.
For those who haven't used a pizza stone before, you must get one, it's the only way to ensure that you get a truly crisp base to your pizza as the stone ensures an even cook throughout the pizza.


.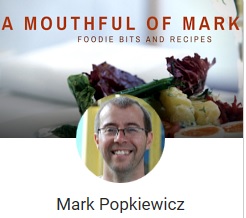 Mark is UK  food blogger that loves to cook and to travel. He is passionate of all cuisine styles and Mexican foods is at the top of his list of favourites.
"I have loved Mexican food for years. Back in the day, Mexican food to me was chilli con carne, fajitas and nachos, how naïve was I!.  I got to know Kankun Mexican Sauces, through a social media competition. I used the habanero on my fajitas and the chipotle on my flatbreads, I was hooked, the sauces had so much flavour and ranged from mild to hot, something for everyone!
I got to know better the Mexican cuisine and discovered a whole new world of recipes, who knew there were so many different types of chillies! I made chicken tortilla soup, I had never even heard of this before, let alone esquites (Mexican street corn salad), what's that!  A new found interest in Mexican food was born, thanks to my friend Rolando Cardenas founder of Kankun Mexican Sauces   and his wonderful sauces." says Mark.
 If you are a food blogger and would like to unleash your inner wrestler in the kitchen like Mark does, do contact info@kankunsauce.com