We are delighted that KanKun Mexican Chilli sauce have been chosen by Chef Omar Romero's as the prefer sauce for his upcoming appearance at Carrousel London between 16th – 27th of June 2015. Don't miss your chance to join him and to enjoy his menu.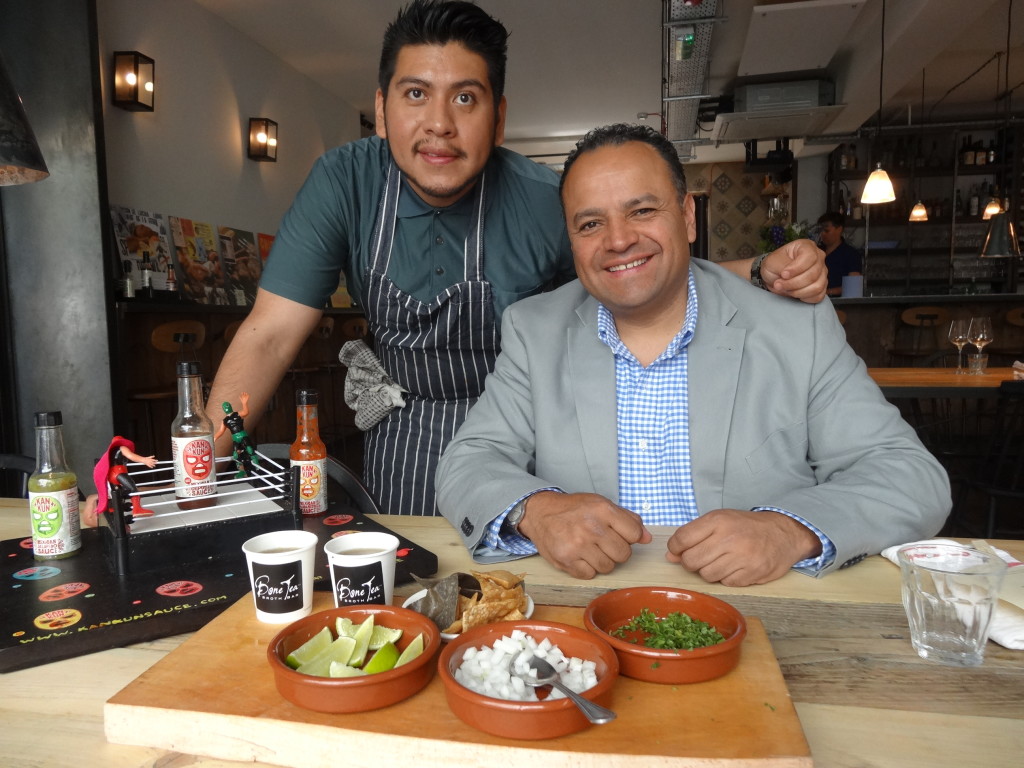 It has been KanKuntastic to meet  Chef Omar Romero's we both share our  passion for Mexican food and lucha libre.
MENU FOR THIS GOURMET EVENT was a  celebration of Asian & Mexican Street food, dishes cooked with Mexican Ingredients, KanKun Sauce was included as one of the ingredients at the preparation stage and also was the gourmet table sauce available on the tables. Dishes included: Bao al Pastor, Shisho chicharron taco, tuna ceviche, tamales, chicharron-guacamole. Culinary creativity!!!
"I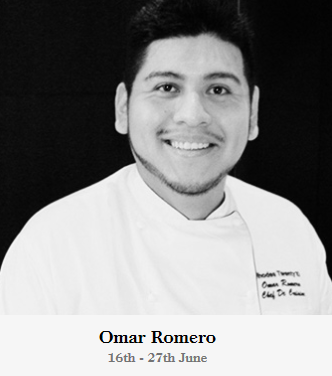 f you thought Bjorn van der Horst was crazy, wait 'til you try Omar Romero's 'Niponexican' Carousel menu – a no-holds-barred lucha libre of flavour celebrating the edgier street food traditions of Asia (in the blue corner…) and his native Mexico (in the red… ). Think carnitas, tamales and insects fused with sashimi, hirata buns and matcha… He may be the first Mexican-born chef to ever hold a Michelin star in Europe (Rhodes 24), but don't be fooled by Omar's classical background; this is a guy with a wild imagination, a wacky palate a wonderful sense of humour. Omar is leading the revolution against dull culinary stereotypes" .
About Carousel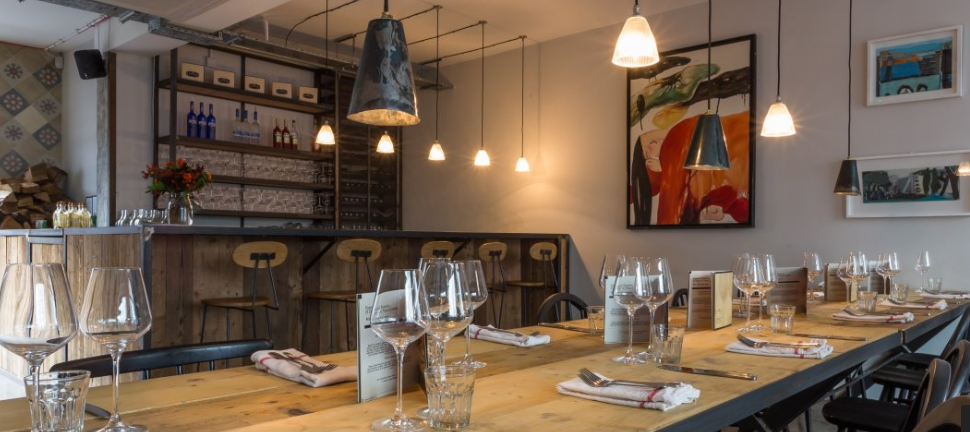 Carousel is a  new event space and restaurant in Marylebone hosting foodie experiences, pop ups and guest chefs, for further information visit www.carousel–london.com
71 Blandford Street, London W1U 8AB
020 7487 5564