KANKUN® LUCHADOR  spiced up  The Vaults London' WorldCup14 match Mexico v Brazil ,  this Tuesday 17th of June at 20:00. 
The Vaults is a multi-disciplinary arts space located in London, in the underground world of Waterloo station.  It is a place to be lost, a place to escape. The Vaults is an excellent movie that you have been swallowed by The space features 30,000 sqft of accessible, flexible and delectable Victorian brickwork fused with abandoned 70s office space.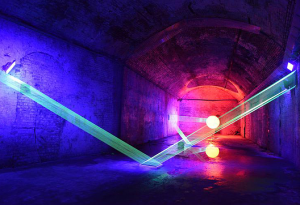 1000 total capacity
– 8 arches of varying size, style and dimensions
– 30,000 sq/ft floor space
– 3 phase power in each arch
Amigos do not miss this great match, plan ahead.  There are plenty of good Mexican spots around London were you could enjoy the best of World Cup football. Get your tickets now for watch Mexico v Brazil at The Voult venue.
Other great places where you could enjoy the football with amazing  Mexican atmosphere are: Mestizo Restaurant, Mezcal Cantina, Lupita Restaurant. #VIVA MEXICO #WORLDCUP14
PHOTOS OF THIS EVENT
KANKUN had a #KANKUNtastic night at www.the-vaults.org Mexico v Brazil. No goals but incredible football,  no goals, however it was by  far one of the greatest matches of the #WorldCup14 season.