Thinking of Mexican Cheese?…  Mexico's most iconic dishes: quesadillas, enchiladas, tacos, flautas, refried beans, chances are there's cheese involved as part of the dish or simply as garnish.  Crumbled, grated, sliced, and melted, the cheeses in Mexican dishes contribute salty, tangy flavors and offset some of the heat from chiles and spices
I am delighted to share with you  some spectacular cheese recipes prepared  by Chef Marco Cuervo.  They are all delicious, easy recipes that will make you have a real gourmet experience. Chef Marco always stocks  his pantry with a few basic ingredients to create an authentic Mexican meal, and today is not the exception, he has developed these yummy and tasty recipes combining Mexican Artisan Cheese Gringa Dairy and KanKun Mexican Chilli Sauces.
Say Cheese! amigos and have fun cooking at home this fabulous recipes.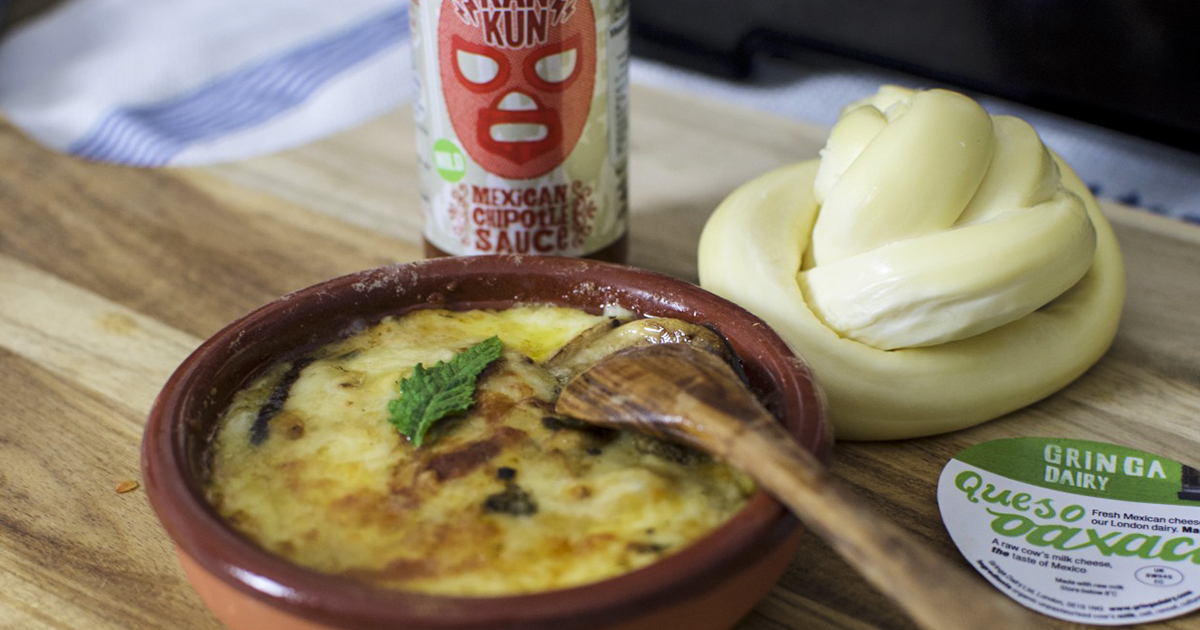 This Mexican Fondue  is incredibly easy and super tasty, it is  the perfect spicy, cheesy treat when entertaining friends and family.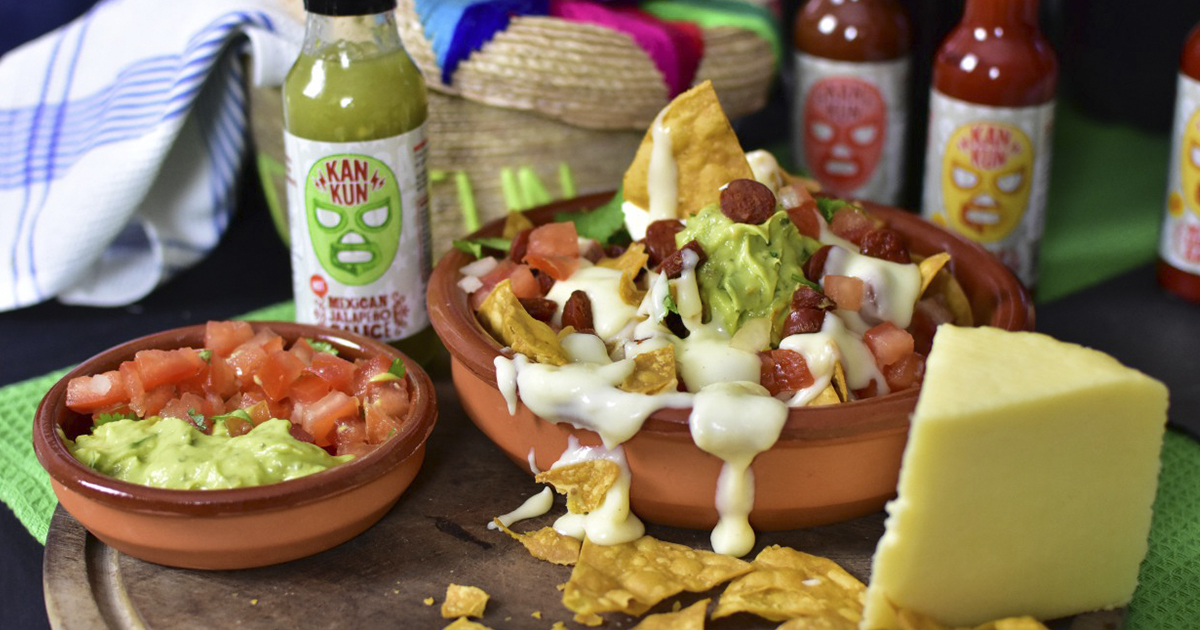 The tortilla chips commonly known as nachos or "totopos" in Mexico are a fairly blank-canvas, there are plenty of variations and you could add your own touch.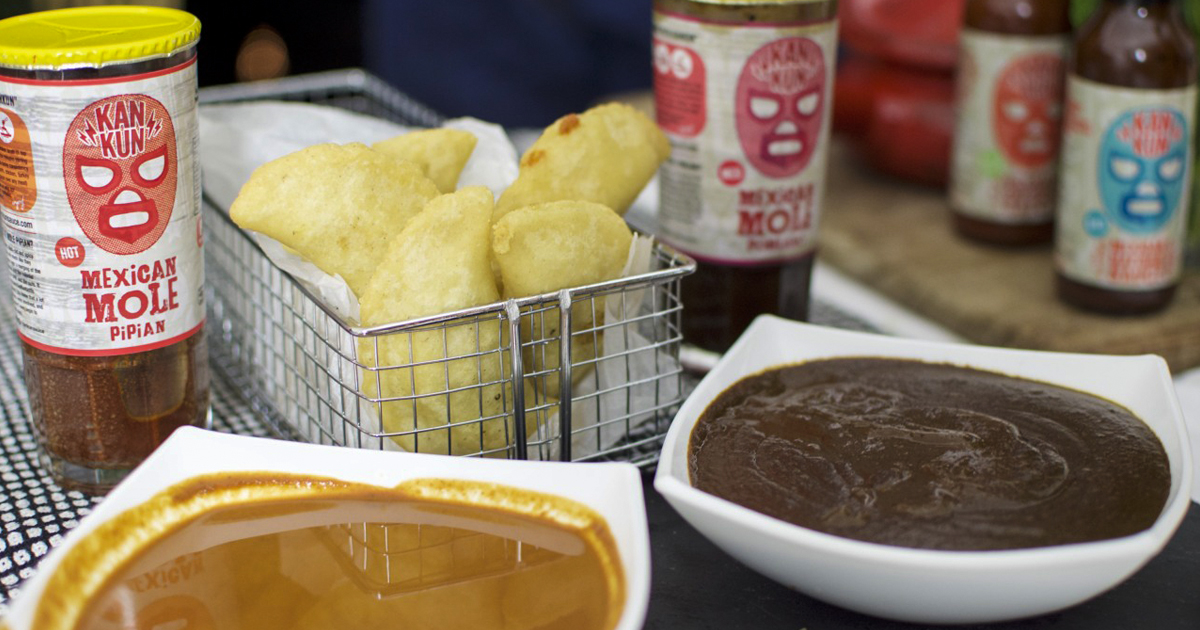 These gooey, quesadilla canapés recipe make the perfect nibble to enjoy at a party. It is Incredibly simple to make, and are always a crowd pleaser.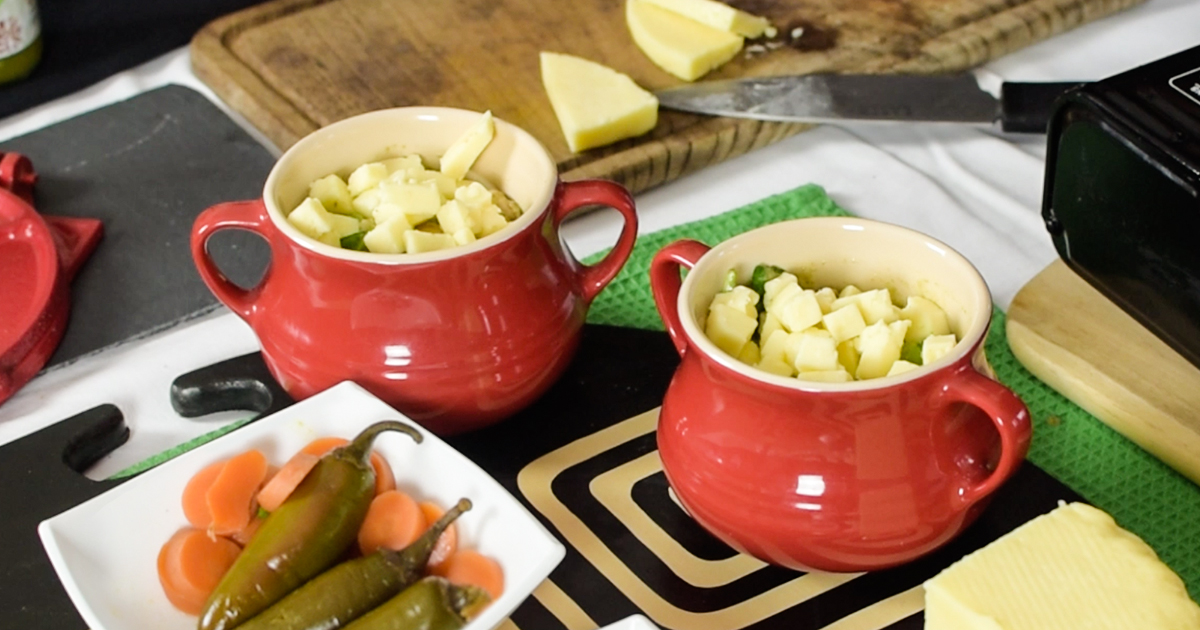 Concentrated flavours and a deep sauciness make this chicken spicy casserole a perfect choice for a warm and comforting dinner.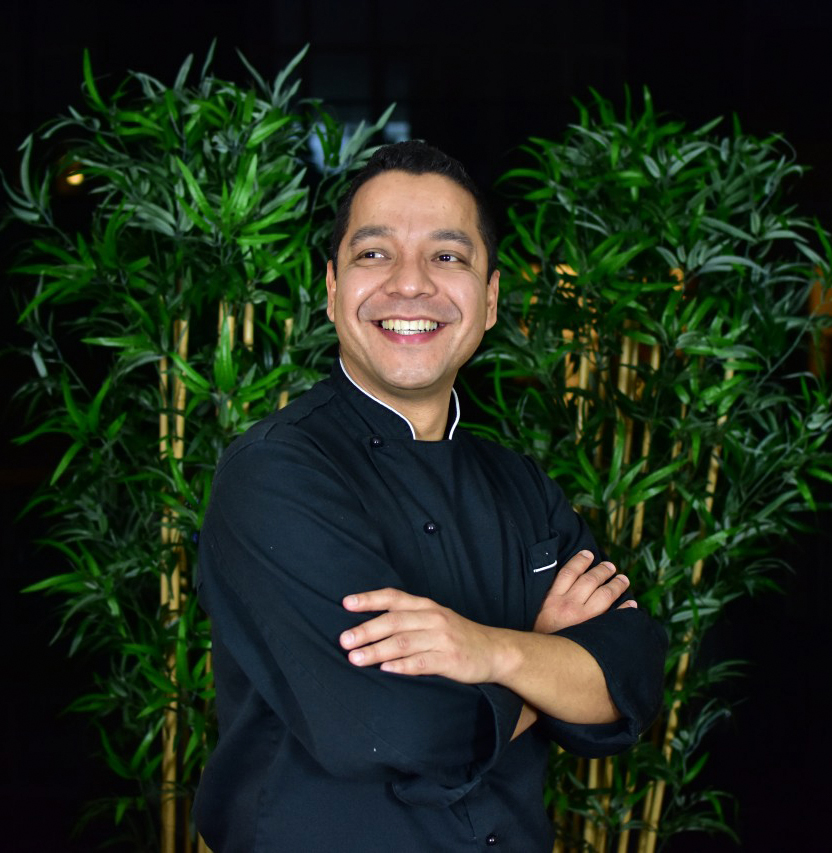 Chef Marco Cuervo
Graduated in Gastronomy from Claustro de Sor Juana University in Mexico City in 2001. Chef Marco Cuervo has  developed a successful career throughout the UK as a chef and restaurateur. Chef Marco worked as Executive Chef at Lupita from 2011 to 2016, and has developed key roles in other well known Mexican restaurants like La Taqueria in Nothning Hill, and Wahaca chain. Chef Marco has recently embark in a new business venture as a consultant specialist in Mexican cuisine. His focus is to promote authentic Mexican cuisine recipes, sourcing traditional ingredients, and to develop cost effective dishes for the catering industry in the UK and Europe.
"Authentic recipe and additive free, are one of the key factor when I choose ingredients. KanKun Mexican Sauces are a delicious and tasty option to give a spicy touch to the food with that Mexican authentic kick." -Chef Marco Cuervo-