It was KanKuntastic,  when my friend Doughie founder and director of Lupe pintos invited me to join synergies  with him to put together THE MEXICAN WRESTLERS cookbook. It has been a pleasure working with him and sharing our passion for chilli, Mexican food and the iconic Mexican Wrestling. Can't wait for the launch of this fabulous book : A compilation of Authentic Mexican recipes and Mexican wrestling art work. Do not miss it!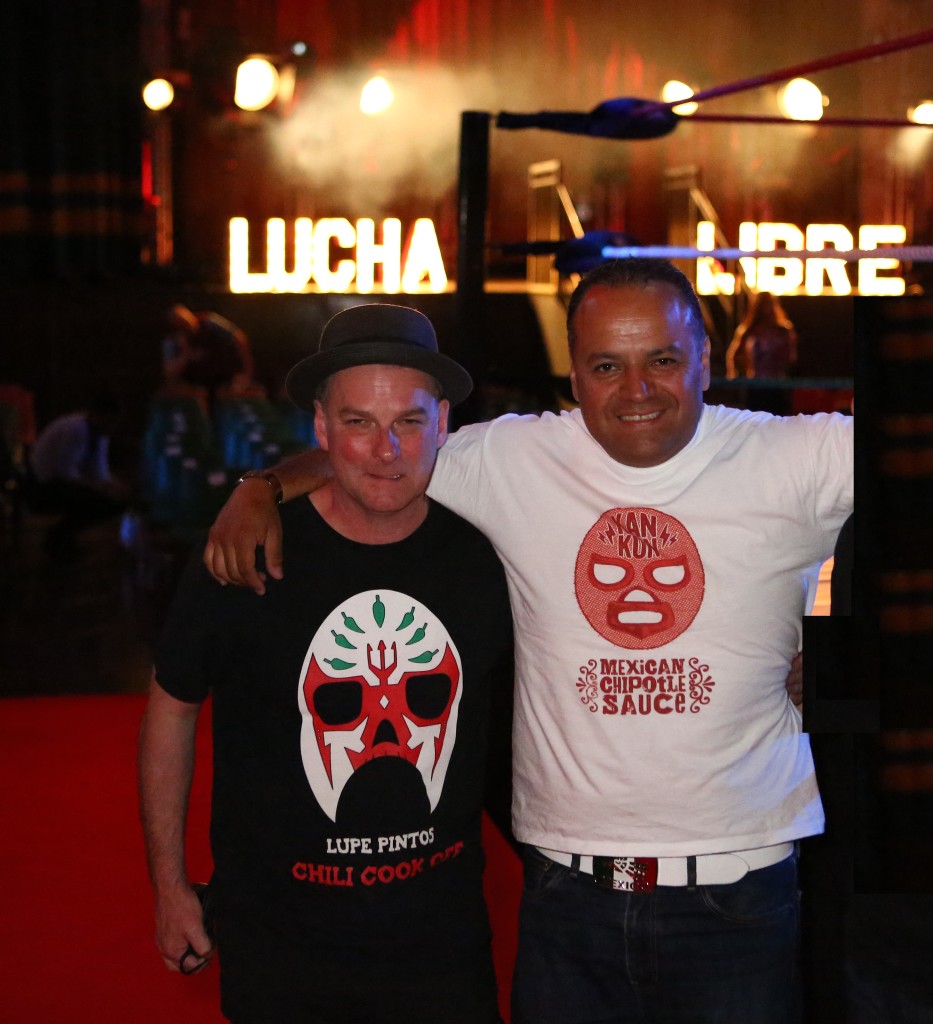 Book Launch Party – Book Signing
Join us on the On the 20th of June 2016 where  Lupe pintos is  transforming The Citrus Club in Edinburgh  into the Luchador Lounge Bar for the Launch of the new cookbook THE MEXICAN WRESTLERS cookbook. There will be Tacos and cocktails and of course  book signing with Doughy and myself – KanKun Luchador.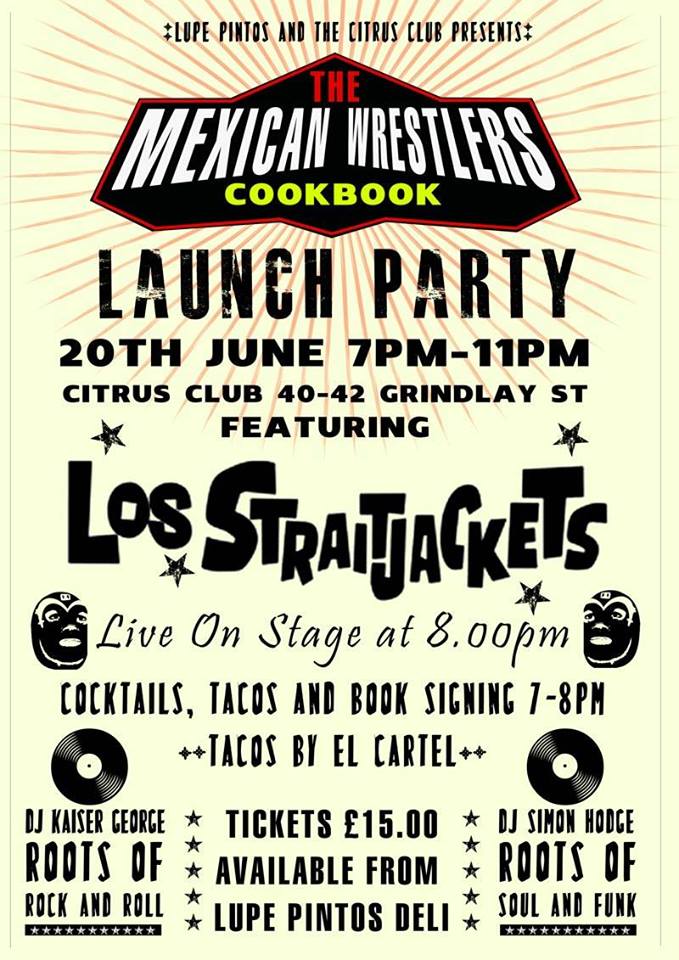 There will be great music lead by the  Americas premium instrumental rock and Roll luchador surf band LOS STRAITJACKETS live on stage.