Recipe by Chef Richard McGeown
"I first come across with this product at Selfridges, and I just love it!  KanKun sauces are an Exciting product!! love its punchy flavours, consistency, colour and  fresh aroma, all  without  any nasty additives present.  Very convenient to use, this is a must have in your kitchen pantry, you will Have Fun Cooking with it".
Zingy, refreshing and packed with bold, bright flavours, this fish dish teams salmon with KanKun chiptole, and spicy guacamole dressing.
Ingredients
For the Salmon
2x 160g of freshly sushi grade salmon
2 lemons
5g salt
Lots of Kankun sauce
For the Guacamole
 Large, ripe Avocados.
 Garlic Cloves, peeled
100g red onions
 Lime, juiced
60ml Olive Oil
Dash of Kankun jalapeño
15g fresh Coriander (plus a few leaves for garnish)
150g Cherry Tomatoes (quartered)
Sea Salt and freshly ground Black Pepper
Preparation
Marinate Salmon: Soak the salmon, in the lemon juice with salt and Kankun Chipotle sauce for 20mins in an environment about 20c .
Guacamole: Halve the Avocados and set the stones aside. Scoop the flesh of the avocado into the bowl with chopped Garlic, Chilli, Onions, 1/2 the Lime juice, Olive Oil, 15g Coriander, a dash of KanKun Jalapeno and some seasoning. Fold in the tomatoes. On serving, stir gently, and a bit more Lime juice.
This dish can be served as a starter or if you want a more casual approach serve it on top of your favourite crackers.  Have fun cooking!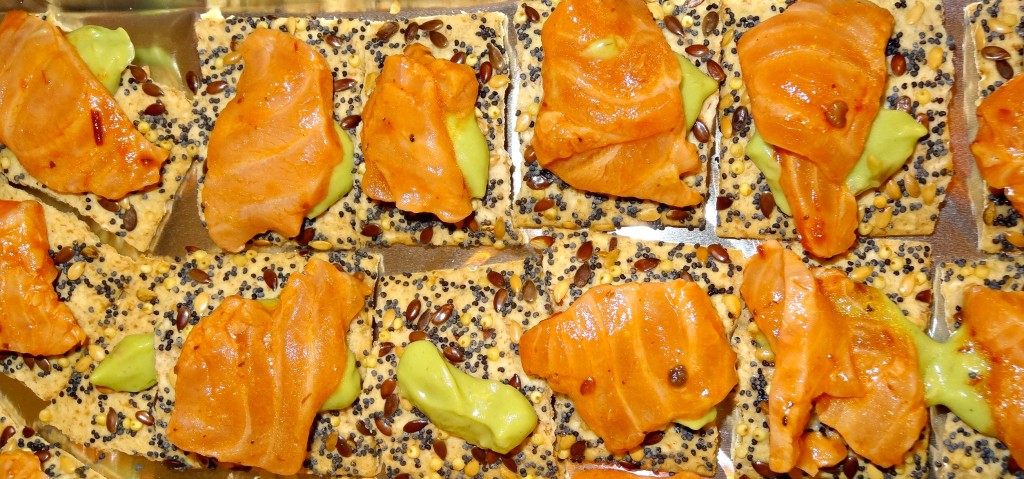 About Chef Richard
Richard is the Chef of Couch's Great House Restaurant in Polperro, Cornwall. He previously held positions with some of the world's top chefs including Marco Pierre White at The Oak Room, Gordon Ramsay at 69 Royal Hospital Road and Raymond Blanc at Le Manoir Aux Quat' Saisons.
Richard has acted as a fine farm produce award judge for the National Trust for the last ten years, advising on meat quality, preparation and how it can be improved. He also worked with the National Trust as part of their seed giveaway campaign, intended to encourage the public to cook produce they have grown themselves.