Farmhouse Breakfast week #breakfastweek
Nothing better than to start the day with a delicious Mexican breakfast. They are filling, healthy, quick and easy to cook and often will give you the energy buzz to get you ready for a busy day!
Mexican food is about tradition and flavours; you could add KANKUN SAUCE to practically any of your favourite savoury breakfast dishes, from scrambled, fried, soft or poached eggs to cheese on toast, bacon sandwiches, bagels or a classic full-English breakfast.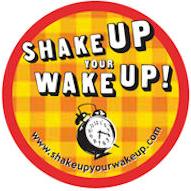 Embrace the MEXICAN FOOD trend, try one of our delicious KANKUN breakfast ideas.
For some Mexican breakfast inspiration take a look at our recipes for KANKUN Omelettes, KANKUN Quesadillas, KANKUN Huevos Rancheros and KANKUN Full English Breakfast