Spicy beef meatballs is a quick, comforting, homemade supper, loved by adults and kids. Serve with rice, spaghetti or simply with your favourite bread. Try this traditional Mexican version from previous Michelin star holder and Bone Tea Founder, Chef Omar Romero
Ingredients
500g mince beef

1 egg

3 tablespoons Corn flour

1 large onion

2 garlic cloves

5 tablespoons Chipotle KanKun Mexican Chipotle sauce

4 plum tomatoes (tinned or fresh)

2 tablespoons tomato paste

1 bag beef BoneTea

1 teaspoon smoked paprika

2 tablespoons olive oil

1 tablespoon chopped coriander
Preparation
Mix the mince beef with half onion, chopped, and one egg, until get a paste similar to a burger mix. Roll small balls of around 30g each and roll on a little cornflour, this will prevent the meatballs to split and will add consistency to your sauce. Keep in the fridge.

On a blender mix the rest of the onion (roughly chopped), garlic, plum tomatoes, and KanKun Mexican Chipotle sauce,  until get a smooth puree.

 On a sauce pan heat the olive oil and slightly fry the tomato puree, and add the tomato paste, allow to cook for 30 seconds and add the beef Bone tea. Cook on a low heat until starts boiling, drop the meatballs one by one to the sauce, and cook for a further 15min. 

As easy as this.
About Chef  Omar Romero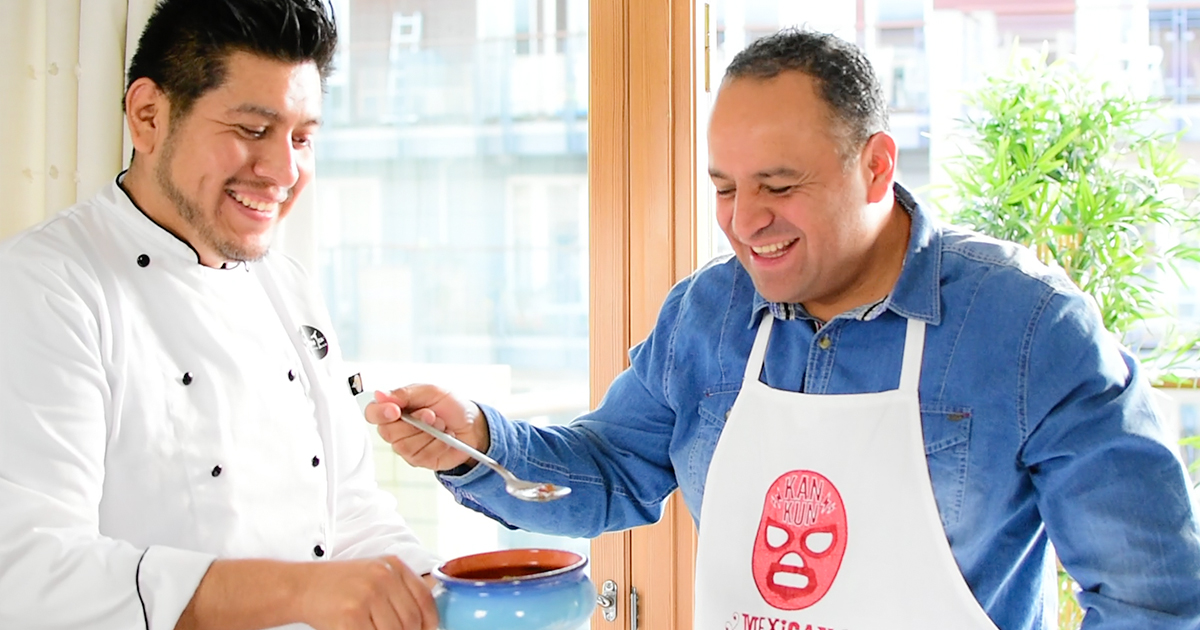 Omar Romero Chef Omar Romero Quezada is a Mexican chef and entrepreneur, Founder of Bone Tea and SLO restaurant group.  With specialised training in Mexico City New York and Paris, and a professional training with Gary Rhodes and Gordon Ramsay; Omar became the first Mexican-born chef to hold a Michelin star in Europe in 2013 at Rhodes 24.
He has helped develop successful Food and Beverage Concepts in places such as Las Vegas, Abu Dhabi, Dubai, Mexico City,and London. Omar has worked with renowned companies including British Airways, Starwood, Rosewood and Four Seasons, to name a few.
We are delighted to have Chef Omar Romero as a KanKun guest of the month to show case delicious recipes with KanKun Mexican Sauces and  Bone-Tea as part of the ingredients.