For a super speedy delicious and healthy meal, whip up one of these delicious soups recipes prepared with KanKun Mexican Sauce; sure to brighten up any grey day.
There are days when only soup will do; when we crave for a quick, warm, delicious and  soothing comfort on your taste buds. The KanKuntastic thing about soup is that, with just a few healthy ingredients, you can make up a big delicious batch for the family.  It can be kept it in the fridge for a quick snack and it's perfect for freezing too.
Butternut Squash and Carrot Soup. This creamy spicy vegetable soup is a wonderful low-fat recipe option for your family. "This is just delicious with KanKun Mexican Sauce"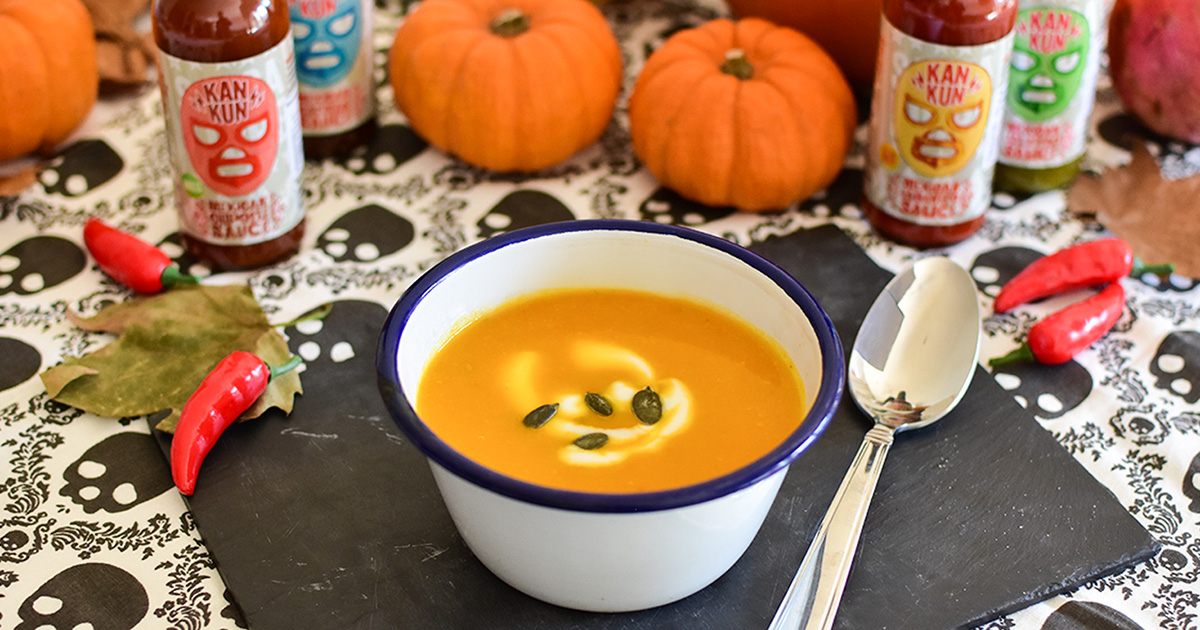 The ultimate vegetable soup is a meal in itself, packed full with healthy veggies, spices and the earthy smoky flavour of KanKun Mexican Sauce.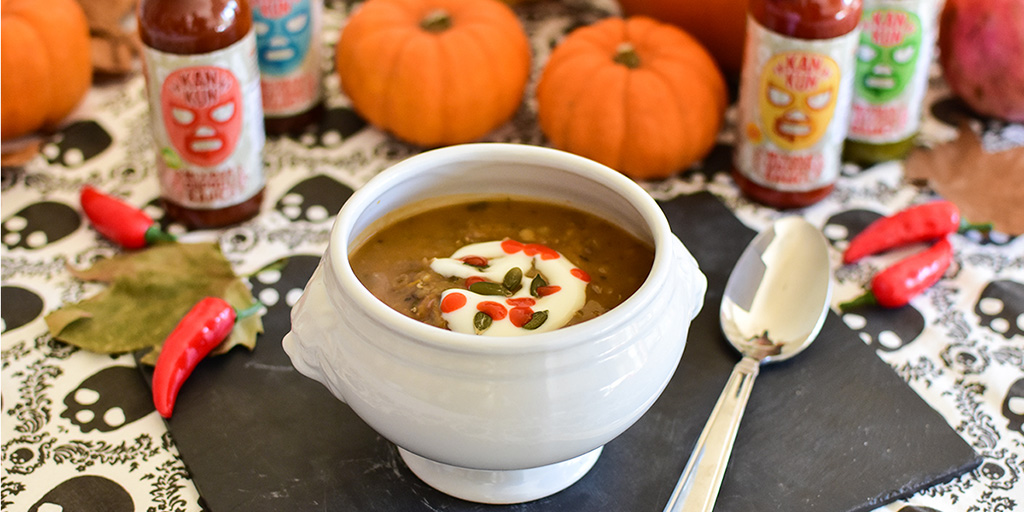 Soup Facts:
Soups are a  healthy way to start off a meal because it tends to be high in vegetables, filling and low in energy density.
Soup is really not that much effort. It is one of the easiest meals to prepare. It is also extremely adaptable to whatever ingredients you have on hand.  It can be very economical, and can easily frozen for future meals.
My granny used to say "nothing better that a warm, delicious bowl of soup to hit the spot on a cold day".